Get ready for a whole new set of colors to obsess over, because the new year is bringing with it some brand new color trends, and they are too good. Interior designer (and Creative Director at Emily Henderson Designs), Brady Tolbert, let us in on the five hottest colors for 2019, and now we want to repaint our entire houses. Millennial pink is out, but there's something even better coming.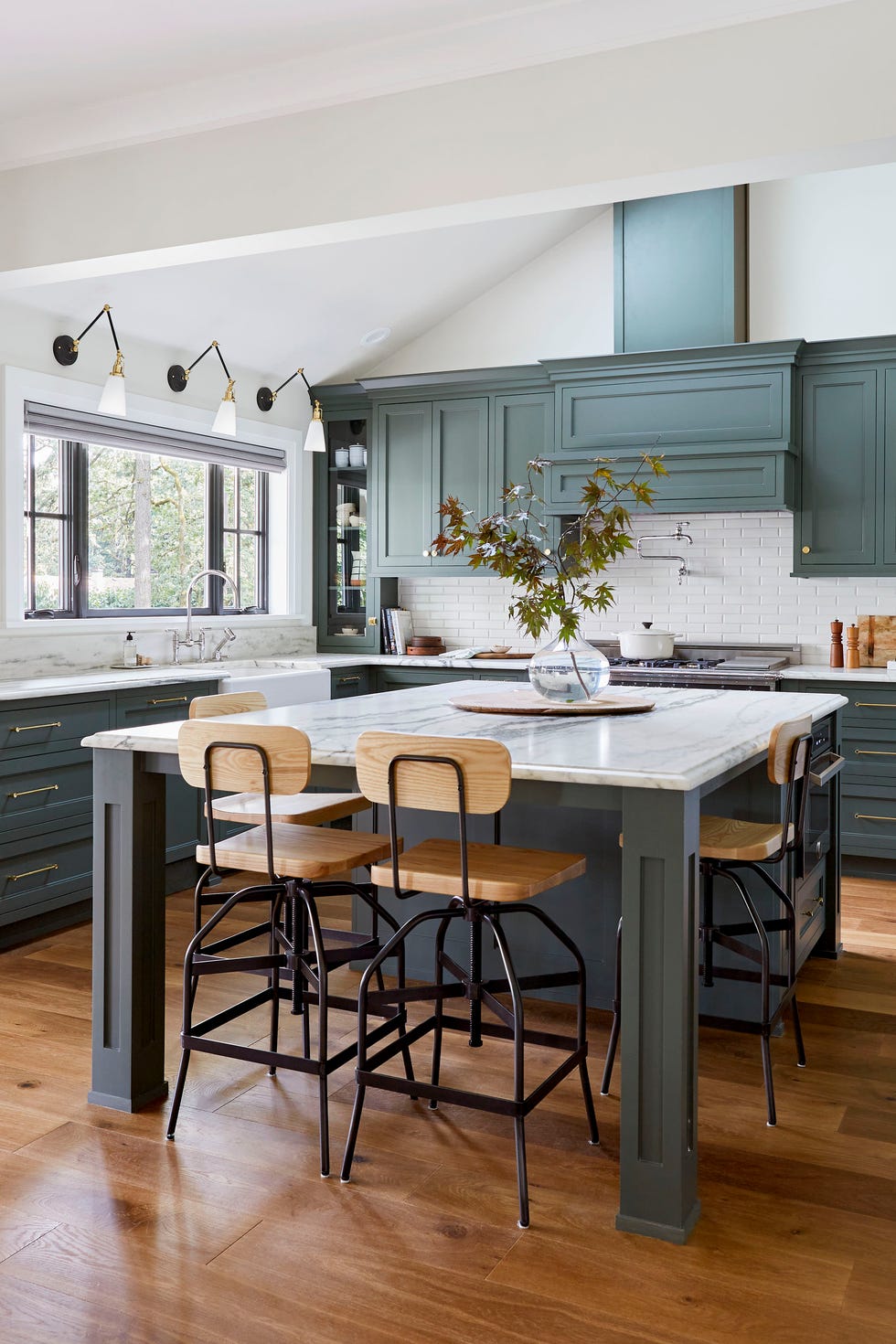 Sara Tramp for Emily Henderson Designs
We've been into all shades of green lately, but in 2019, go dark or go home. "This darker tone is a reboot of the hunter green that was huge in the 90's," Tolbert says. "It's got some hits of grey in it that make it less jarring and more sophisticated."
See more at Emily Henderson.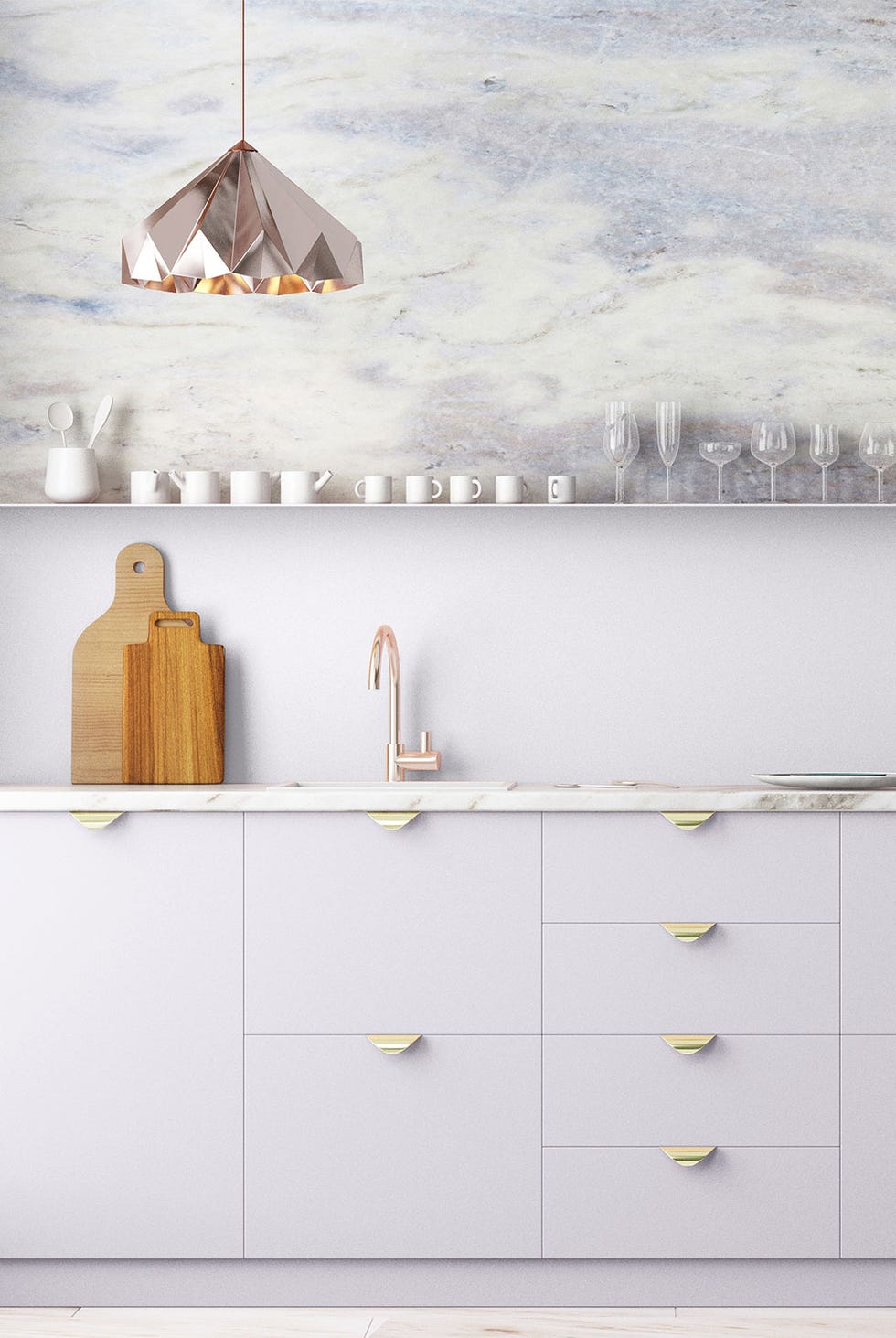 Whether pink, purple, or blue, think a bit more subtle when it comes to pastels. "Softer, more muted versions are making their way back in a much more quiet way," Tolbert says. We loved you millennial pink, but…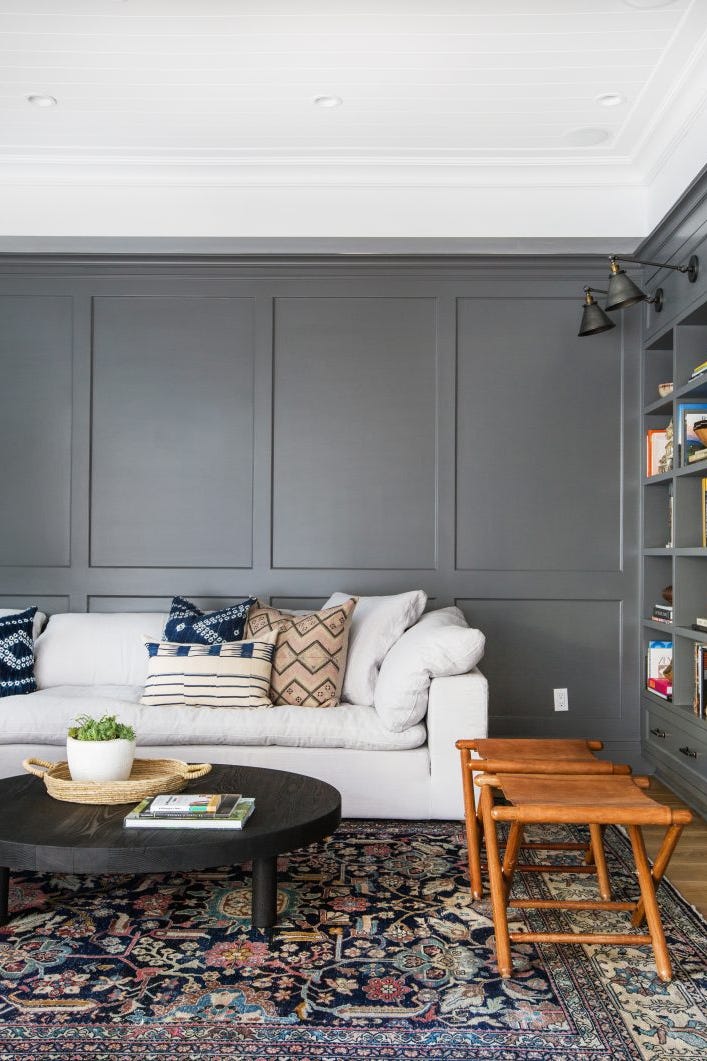 Courtesy of Tessa Neustadt
Gray is a staple neutral, but this year, you'll see it tinted with deeper undertones, like purples, blues, and greens. "This gives it an even inkier and sophisticated hue," Tolbert says.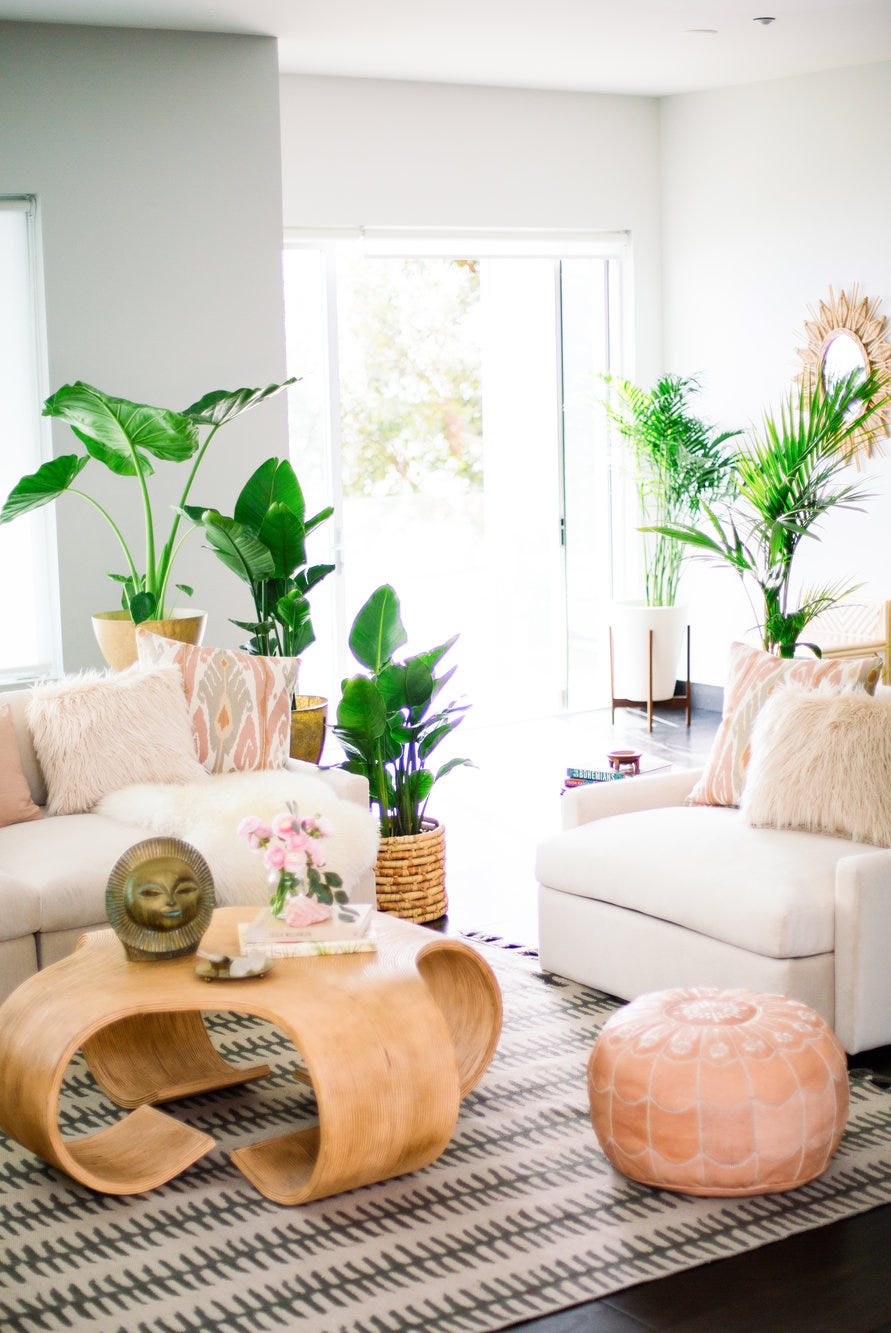 Courtesy of Justina Blakeney
Get ready to bring in all the earthy, natural vibes. "This dusty color may not be a fit for your walls, but it's been popping up in accessories, throws, textiles, and accents this year in a really exciting way," Tolbert says.
See more at Justina Blakeney.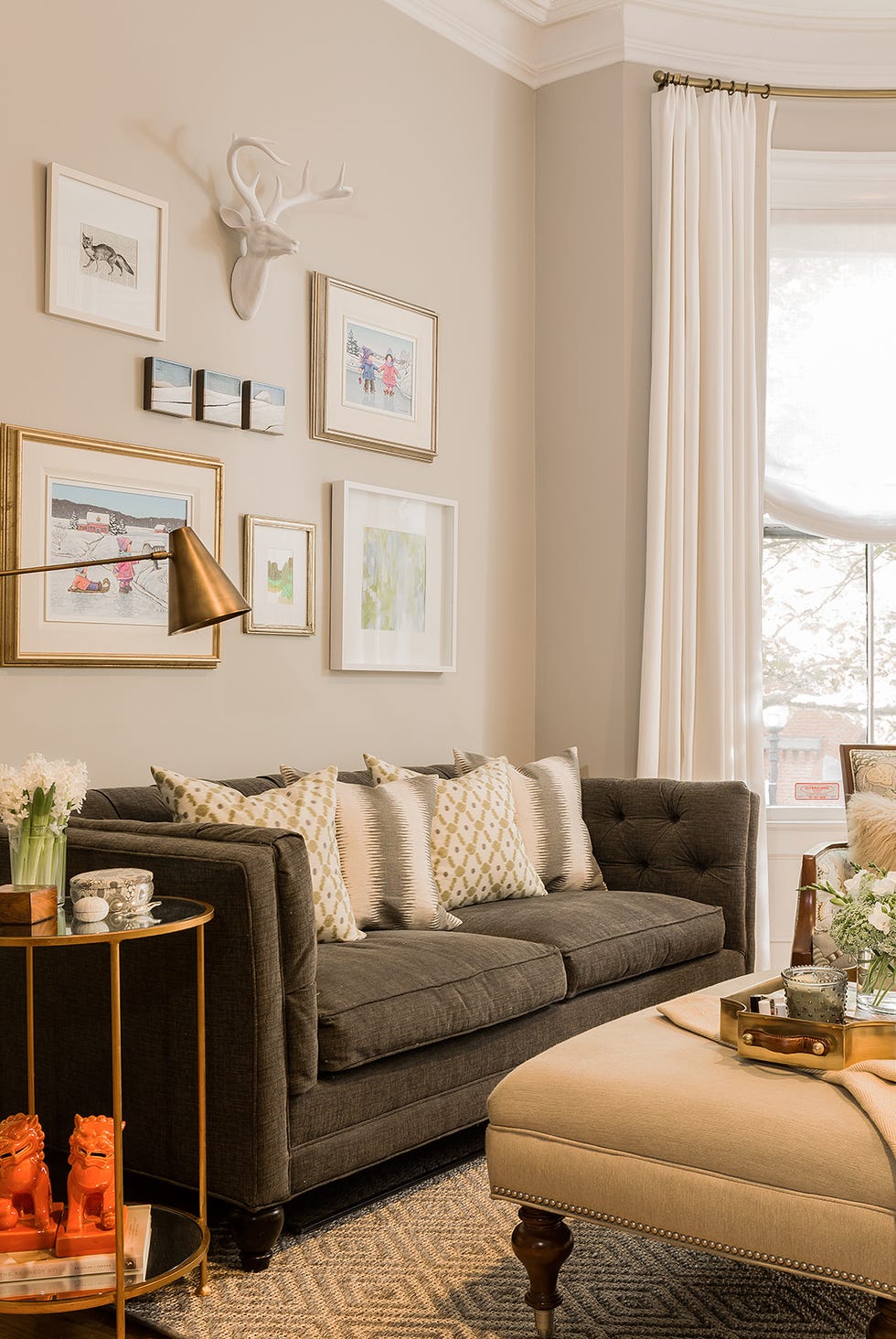 Courtesy of Erin Gates Design
I know what you're thinking, but hear us out—it's beige, with less brown and more gray. "It's a softer and more refined tone of the camel and beige colors, and it brings a lot of warmth into a room without making it feel dated or drab," Tolbert says.
See more at Erin Gates.